Ballet Classes for Kids:  When's the Right Time to Start? And Should I Start with Ballet?
As a mom of two and having been in the field of dance education for several decades, I have often been asked about the best way to introduce dance classes to young children. Both of my girls are now in their 20s, but I have learned a lot along the way. So let me share some direction for parents wrestling with how to bring a dance program into your young child's world.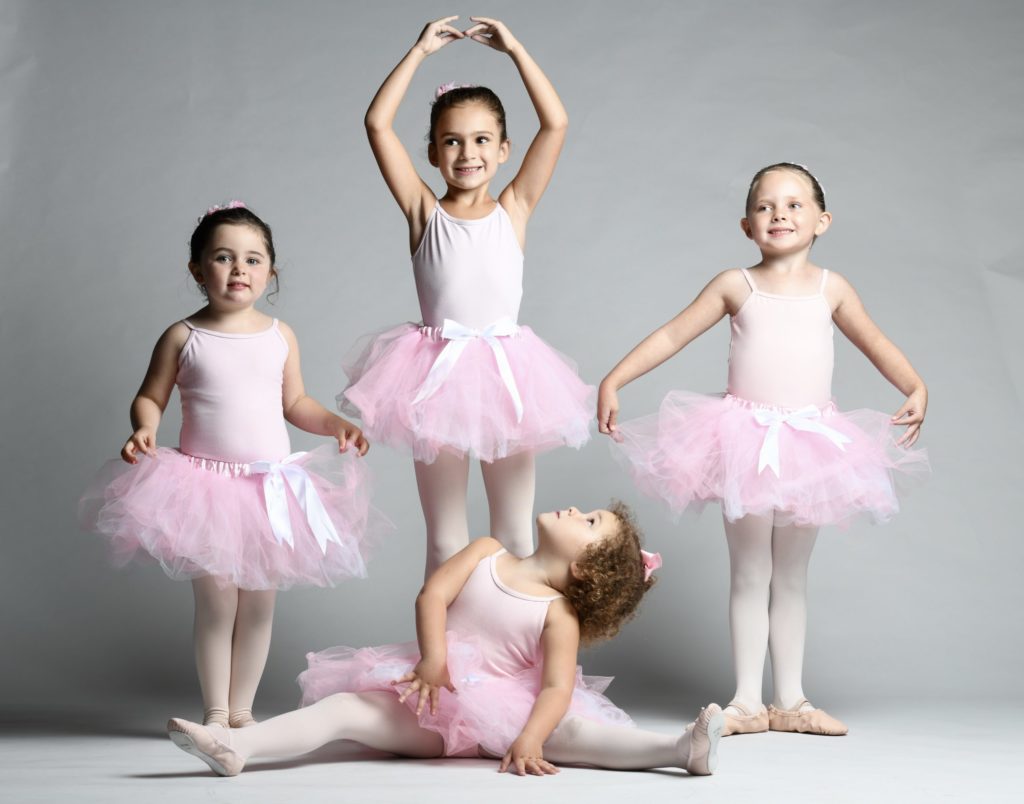 Here's how a conversation may start: 
My five-year-old is begging to dance… help!
Are you a parent of a budding five-year-old diva? You probably have questions about where to start. When it comes to dance, many people naturally think Classical Ballet. But there are many different types of dance classes. Dance Cavise has been a leader in Dance Education in Westchester County for over three decades, so we thought we'd explore Classical Ballet and beyond. We'll also share some of our most asked questions from parents of young children.
Is my five-year-old too young for Classical Ballet?
There are different trains of thought. One is "the earlier the better." While it's true, getting a head start early can help propel a true protégé, earlier isn't always better for all children. At Dance Cavise we never want to dissuade any dancer from taking Classical Ballet, but knowing your child's desires, personality, and energy is helpful in determining the right dance discipline.
Classical Ballet is just that. It is a meticulous discipline, the foundation of all dance styles. However, a proper Classical Ballet class moves at a slower pace, including most music selections. Some young students are disciplined from the start and develop a true love of the genre at an early age. But for some children, if they start Classical Ballet training too young, there's a risk that they may be turned off to dance altogether. Becoming bored or frustrated in class is a telltale sign that a child probably was not ready for a Classical Ballet program. Don't fear, there are other options to bring dance into your child's life. In addition to Classical Ballet, we offer several choices for young dancers. See below to learn about Dance Cavise's Jazz, Hip Hop and Tap classes.
I think my five-year-old is ready for Classical Ballet, what should I look for?
Once you determine that your young child is ready for this timeless discipline, inquire how the class is taught. Make sure there are barres and mirrors in the class. At Dance Cavise we have a state-of-the-art facility with sprung floors which reduce impact. Our kindergarten Classical Ballet classes also incorporate some creative learning, but they are traditional in nature—beginning at the barre, and then going to the center for floor work. A standard in all our classes, our students always use proper terminology.
Why is there a strict dress code for Ballet Class and why can't my child wear a skirt or tutu?
This is a question we hear over and over. For reasons of health, safety, and professionalism, all Dance Cavise classes adhere to a dress code. However, Classical Ballet is the purest discipline of all. In this genre in particular, the instructor needs to see "the line" of the body: the proper alignment. Skirts and tutus obstruct the instructor's view. We make an exception for our youngest students; skirts and tutus are allowed through the kindergarten years, but not beyond at Dance Cavise.
What type of dance class is an alternative for my "feisty" five-year-old? We know that dance class is a great way to keep children active and engaged both in mind and body but there are several options beyond Classical Ballet. Here are some alternatives offered at Dance Cavise and throughout Westchester County:
Jazz Dance
Jazz Dance might be an excellent choice if your child has high energy and wants faster-paced movement taught to music they hear and enjoy on a regular basis. Whether the technique is Classic Jazz or Broadway style, all Dance Cavise jazz classes are "ballet based" which gives our students a solid technical foundation, allowing them to easily adapt to other genres. This is Artistic Director, Joe Cavise's, first choice for parents who want technical training for their high energy child who does not want to stand at the barre.
Hip Hop Dance

      
Is Hip Hop appropriate for my five-year-old? Through the years we have seen Hip Hop classes grow in popularity. We began incorporating Hip Hop for kindergartners by popular request several years ago. But at Dance Cavise, the 5-year-old Hip Hop program always comes with a "side of jazz technique." Having said that, keep in mind Hip Hop classes beyond eight years of age generally do not offer traditional technical dance training as other genres do.
Tap Dance
Tap Dance… oh the beloved fading art form. If truth be told, this was my favorite as a kid. I can still remember my first pair of shiny patent leather tap shoes! And the sound of them, especially on any tiled floor! While tap is not as popular today, it still holds relevance in the dance world, especially for anyone with Broadway or Musical Theatre aspirations. This grand technique focuses on rhythmic patterns made with the feet and could be a perfect dance outlet for your five-year-old with a musical ear. And the bonus, the little ones still wear patent leather tap shoes!
Whether it's Classical Ballet, Jazz, Hip Hop, or Tap, the world of dance is a wonderful place for your kindergartener to explore and grow. It fosters discipline and a love of the arts. Some students may continue their dance journey for recreation while others will reach for more advanced levels. Either way, make sure the studio you choose is using proper terminology and technique as if all their students are future stars!
By Lori Cavise