Beyond Ballroom is an awarding-winning program created by Joe Cavise in 2006. The program is designed to teach 4th and 5th graders the fundamentals of social dance, with proper etiquette, as part of their curriculum in a traditional school setting.  Students learn one of several American and Latin social dances over a four to six-week period, culminating in a performance for students and parents. Dance selections include Merengue, Cha Cha, Rumba, Fox Trot, Tango, Hustle, Swing and Salsa. Importantly, the program goes beyond teaching dance steps; it emphasizes proper social behavior between partners that will become life-long skills.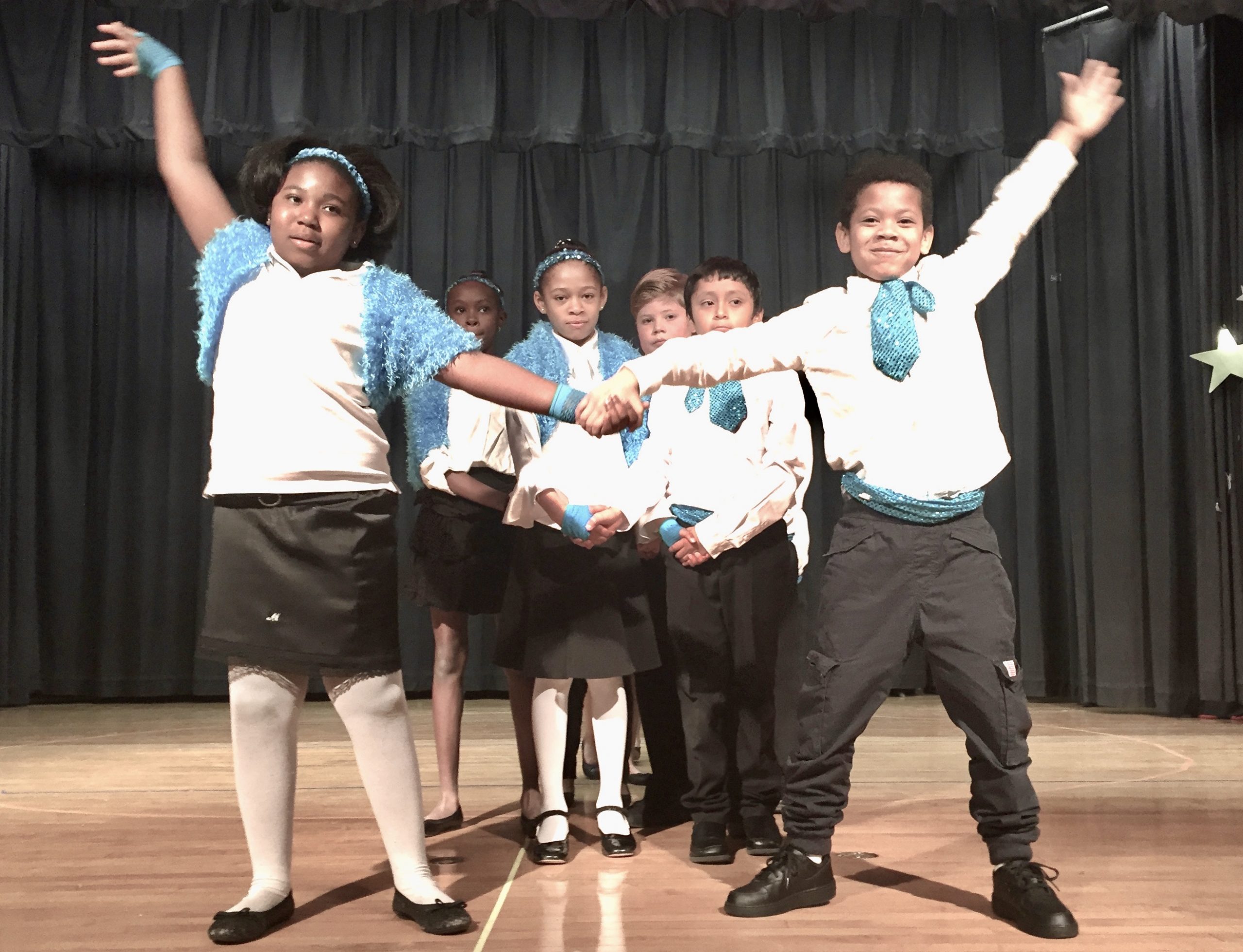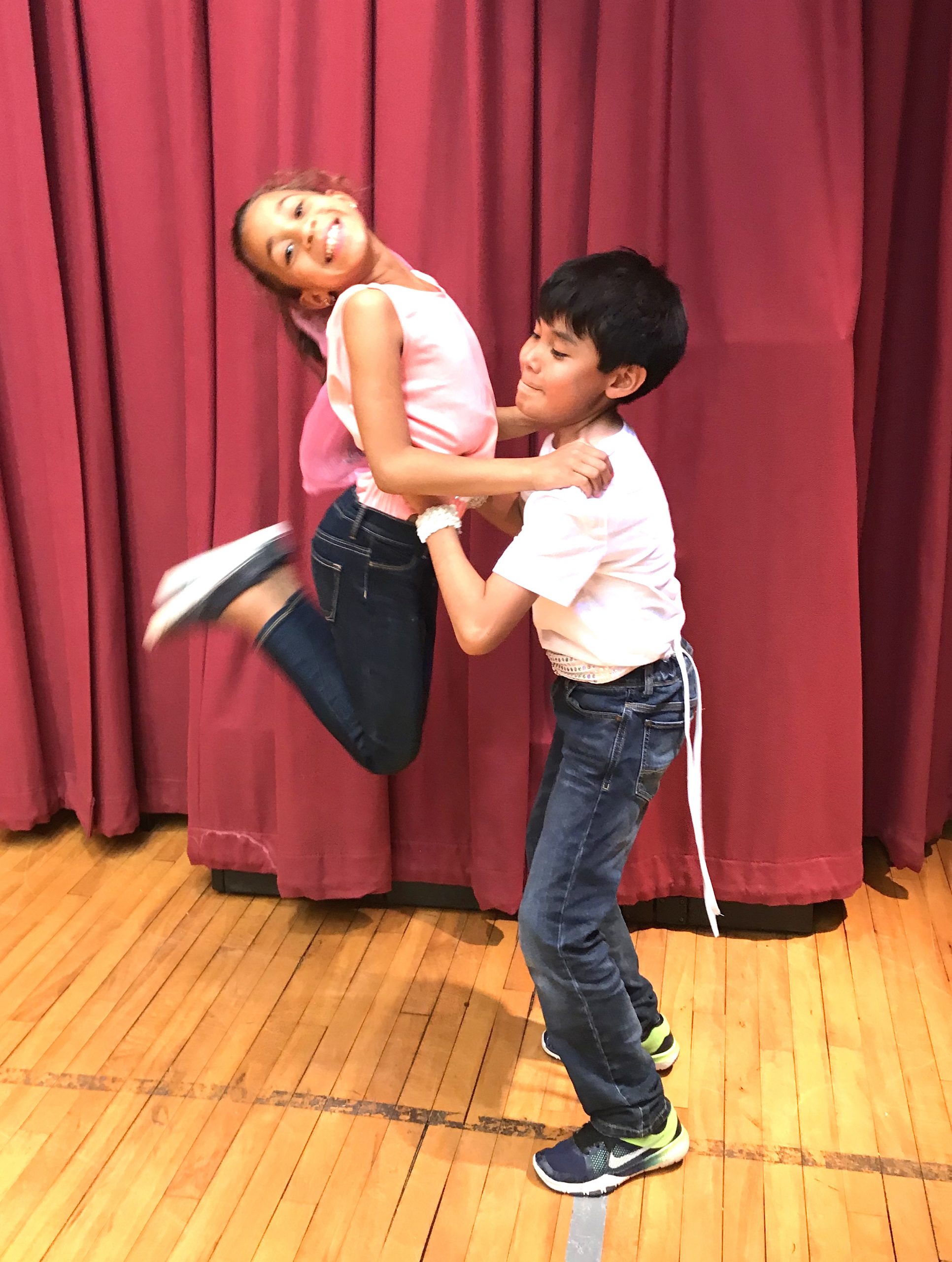 LESSONS LEARNED IN BEYOND BALLROOM
Beyond Ballroom boys learn how to escort their partner correctly, and how to lead by giving proper non-verbal signals. Boys learns to be sensitive to how their partners interpret these signals and adjust accordingly. Girls learn how to accept the boys' lead and, if done properly, how to follow non-verbal communication. In turn, girls also learn to deny their partners' signals if done improperly, which makes them leaders as well.
Beyond Ballroom supports children in their understanding of each other and teaches them to collaborate to achieve a common goal. Feelings such as frustration, confusion, and excitement are experienced in every class. Children learn that these feelings are a part of everyday life. The partners work as a team, communicating with one another to achieve success. The take-away for these elementary school children: it is impossible to complete their mission alone.
Schedule of Beyond Ballroom
The program runs for four to six weeks, involving two 30-minute classes per week.
To get the children excited, the first day of any program starts with a "KICK-OFF" workshop in the school

gym with the entire grade together.  Moving forward, each class will learn a different dance and rehearse separately.

Children miss very little academic class time in Beyond Ballroom. Typically, four hours are missed during the entire program.


At the conclusion of the program, schools typically schedule two performances during the day for fellow students and teachers, and one evening performance for parents and guests. This, however, can be changed to accommodate a school's specific needs.
Where You Can Find Beyond Ballroom
Beyond Ballroom is now in all five of the White Plains Elementary Schools, Post Road, Ridgeway, Mamaroneck Ave, George Washington, and Church Street, as well as in Davis School and Columbus Avenue schools in New Rochelle and in the Bedford Central School District.
FACULTY AND PARENT TESTIMONIALS
"The Ballroom program is not just about learning dance steps, but also learning life lessons. As they grow and develop social relationships, this program teaches them what is and in not socially acceptable. The mission becomes impossible to achieve without working with one another as a team in order to complete their goal." – Administrator, Mamaroneck Avenue School, White Plains, NY
"The focus of Beyond Ballroom is not just dancing but the whole experience of collaborating, respecting, communicating, and listening to reach BEYOND one's own limits. This program has become an important part of our fifth grade year. Within 10 minutes of Joe's first "Kickoff" session, the students are riveted and excited. The program works perfectly with our school philosophy of the "responsive classroom" and working together. We value all that he brings to the children, helping them learn about themselves, their peers, and other cultures through his dance experience." -Teacher, Pound Ridge Elementary School, Pound Ridge, NY
"My son was anxious and quite nervous at first to participate because he is very shy and never danced before. He had a wonderful experience with Mr. C and his team and now says that dancing the Salsa "was my favorite part of 5th grade. Every child should have the opportunity to benefit from this program." -Parent, Davis Avenue Elementary School, New Rochelle, NY