Dance Cavise offers a breadth of dance classes and disciplines for all all ages and levels.
Tiny 2s – Our Mommy and me toddler dance classes explore creative movement, improve coordination, and build confidence.
Creative Movement – Creative Movement is for our most petite danseur.  Students learn basic dance terminology and fundamental elements of dance such as weight transference and balance. This class acts as a springboard and prepares the student for more structured classes to follow beginning in kindergarten. Students can register for half year or full year.

Ballet – Classical dance form based on proper placement, line, and extension. This is considered the foundation of all forms of movement.

Jazz – Based on classical ballet but incorporating contemporary movement and music. Unpredictable changes in rhythm, speed, and direction are often used, with emphasis on flexibility, line placement, floor work, and body isolation.

Modern – Contemporary movement based on several pioneers of the Modern movement including Alvin Ailey, Lester Horton, Matt Maddox and Merce Cunningham.

Tap – A percussive dance form based on sounds and rhythm. Considered a specialty dance form that is essential if interested in Musical Theatre.

Hip Hop – The most contemporary dance form, a street dance style, non-ballet based dance. Hip Hop is seen frequently in music videos and on the stage.

Character – The stylized representation of a traditional folk or national dance, mostly from European countries; uses movements and music which have been adapted for the theatre. Character dance is integral to classical ballet repertoire.

Pointe Technique – The part of classical ballet technique that concerns pointe work, in which a ballet dancer supports all body weight on the tips of fully extended feet within pointe shoes.

Classical Variations – In this class, students learn excerpts from classical and contemporary ballets such as Swan Lake, The Nutcracker and Coppélia.

Barre – A classical technique class executed at the barre, half on flat and half on pointe.

Yoga/Stretch – This class will work on flexibility through dynamic and static stretching along with basic Yoga postures.

Lyrical Jazz – A dance style that embodies various aspects of ballet, jazz, acrobatics, and modern. This style is usually danced at a faster pace than ballet but not as fast as jazz.

Contemporary – A style of expressive dance that combines elements of several dance disciplines including modern, jazz, lyrical and classical ballet. Dancers strive to connect the mind and the body through fluid dance movements.
Dance Cavise offers two tracks of learning. The first is the recreational track. (A or B Level). This is for the dancer who wants only one or two classes per week or for those not yet technically proficient to advance to the C Level. This does not diminish the level or quality of teaching. Every class is taught at a professional level.
The second track is the pre-professional track. (BC/C Levels). This is for the student who is technically proficient and dedicates themselves to multiple hours of dance training weekly. There are mandatory requirements for dancers placed at the BC and C Levels.
At the end of each season, all students are evaluated by the faculty to allow for proper placement for the following year. These assessments are based on the dancer's execution of movement.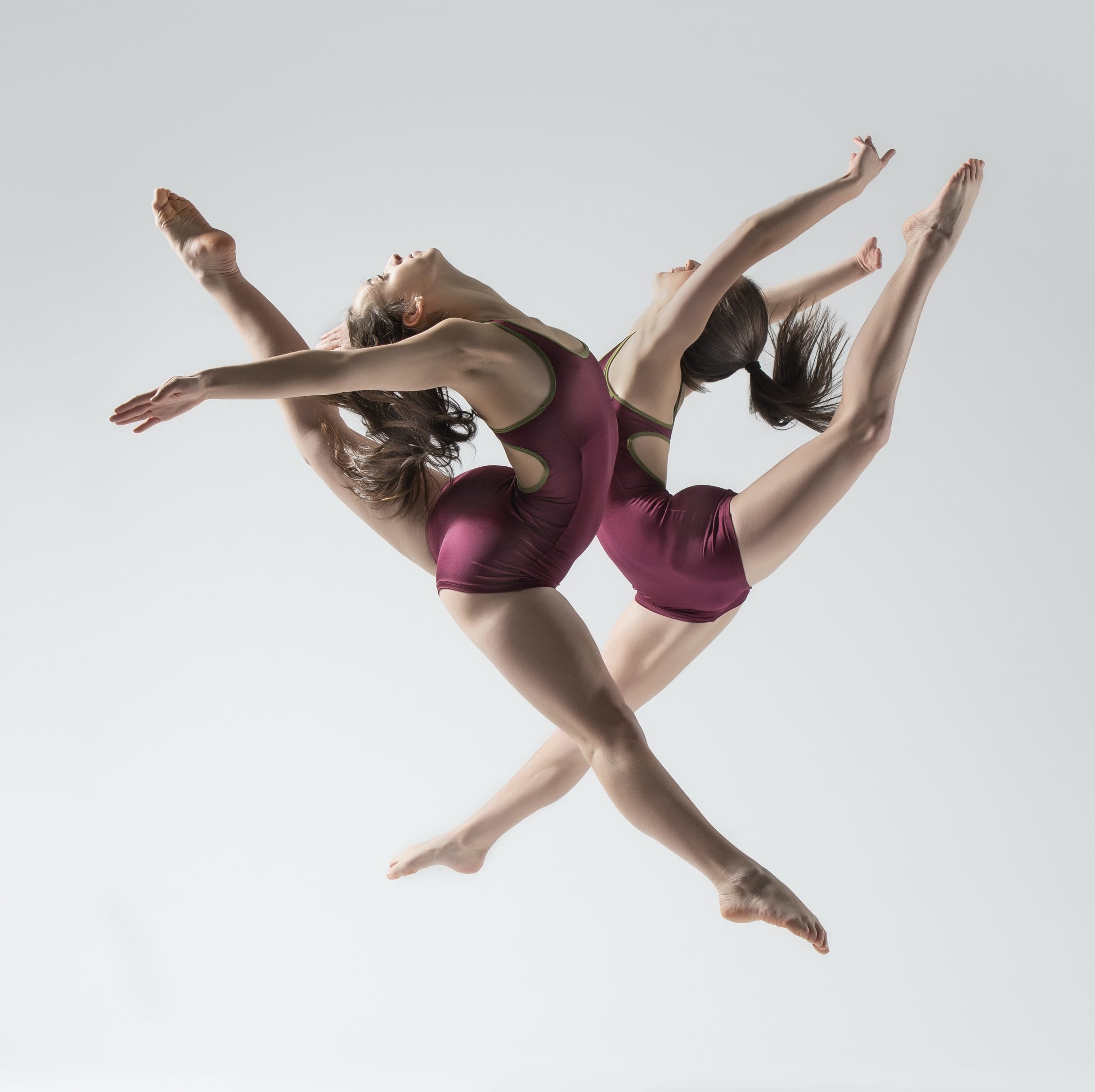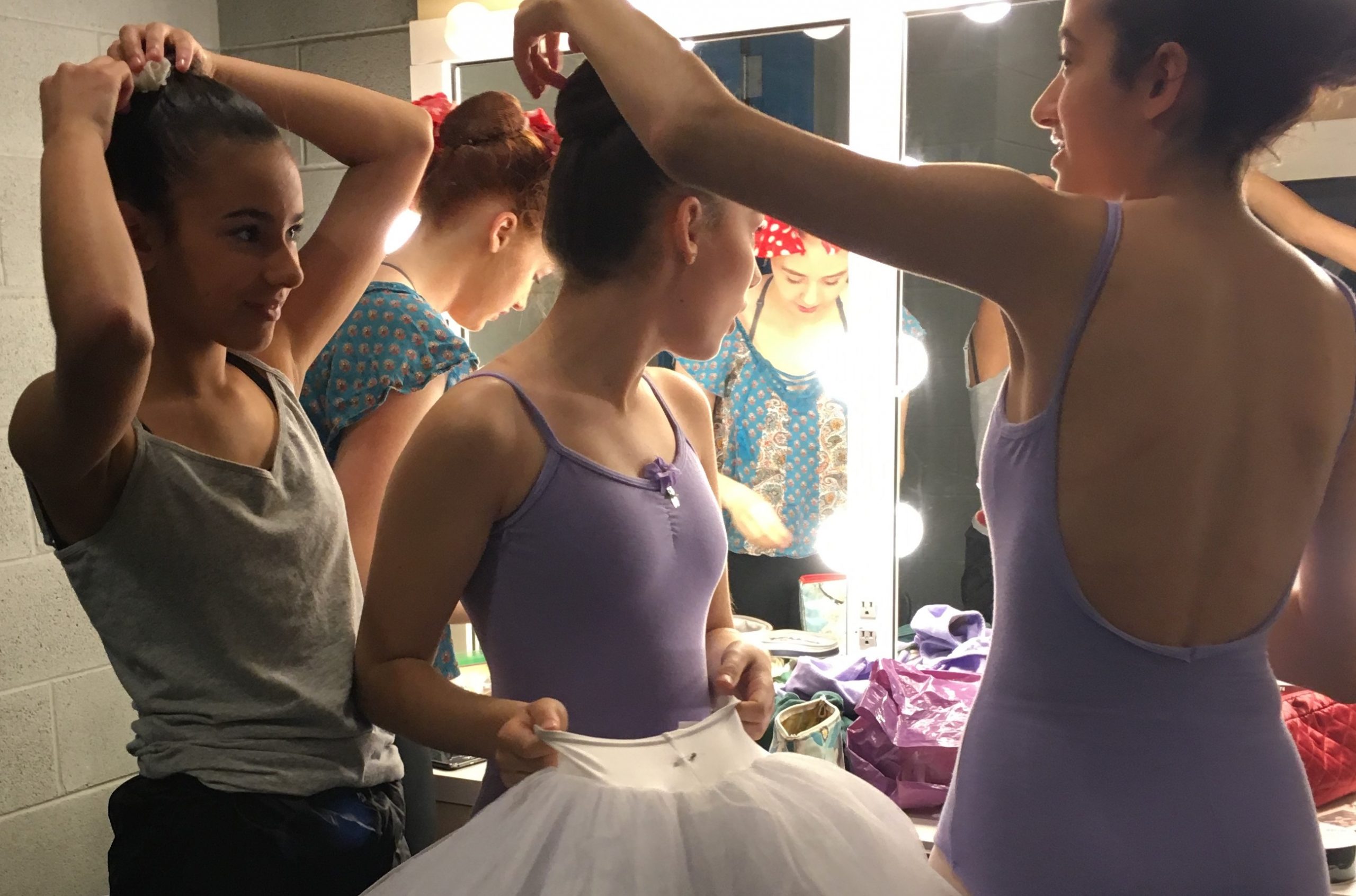 Dance Cavise is a non-recital-oriented program with an emphasis on teaching technique. As a result, students are not required to participate in a year-end showcase and can still continue class until June. However, dance is a performing art, and we encourage the experience of being on stage as part of the learning process. Our studio adopts the following policy:
Pre-school – Parents Day performance during class time

Kindergarten through Grade 12 – Performance at outside locations*
*These showcases are divided into small groups of classes and are NOT combined into one, full company performance.
Our adult program is ongoing, allowing students to begin at any time. Adults (ages 18 or older) may purchase a single class or a variety of card options to fit their schedule. These Class Cards can be used for any regular Teen/Adult class on our schedule. They do have limited expiration and are non-transferable. Adults do not participate in the year end recital.