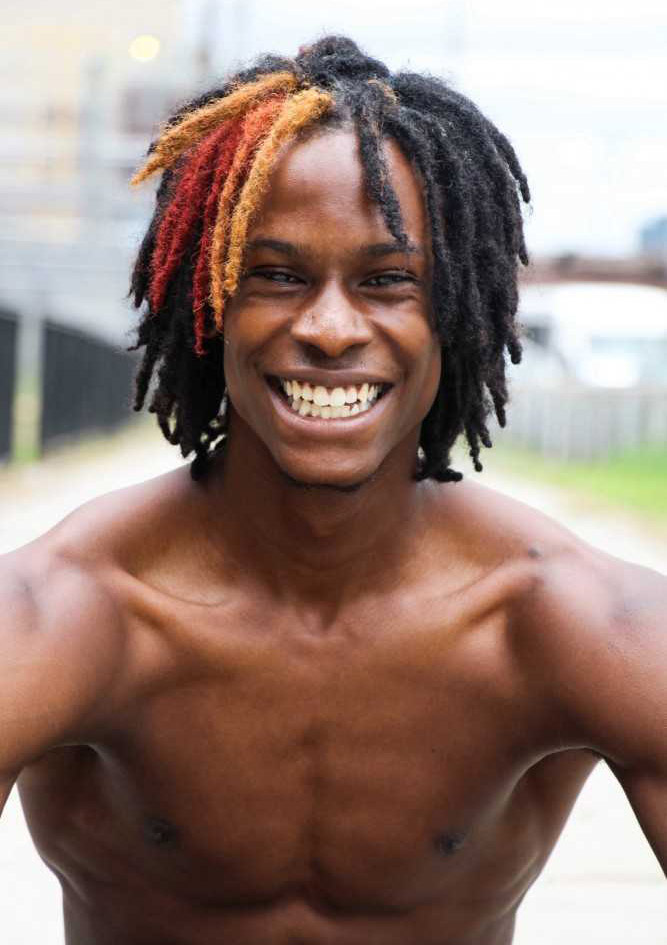 Xavier Townsend
Lyrical/Modern
Born and raised in Media Pennsylvania, Xavier Townsend started his dance training in Jazz and Tap at the age of eight and quickly added Hip-Hop and Ballet to his schedule. Soon after he began training at the Philadelphia Ballet School and Rebecca Davis Dance School adding additional Ballet and Modern to his repertoire.
Mr. Townsend competed for Broadway Bound Dance Academy for six years, winning Mr. Starquest, the Chloe Arnold Tap scholarship, and the Future Star Award for Dance Spirit Magazine. He then became a B.F.A scholarship recipient at Point Park University majoring in Modern Dance. Xavier completed his studies at the Peri Dance Capezio Certificate Program graduating in 2015 with concentrations in Ballet and Contemporary Dance.
Currently living in NYC, Xavier freelances doing commercial, concert, and theatre work, and has performed both nationally and internationally.  In 2018 he was featured in a Target commercial seen on one of the famous Times Square billboards, and as dancer in the Season 14 to the hit show, "So You Think You Can Dance," on the Fox Network.  Later that year, he was cast as "Sniper" in Newsies, making his theatre debut at the Media Theatre for the Performing Arts.
In 2019, Xavier worked with Akram Khan in Dragon Spring Phoenix Rise which premiered at the Shed in the new Hudson Yards in NYC. Recently, he finished the YouTube dance short film Brothers & Sons, presented by Project 44, about the social climate in 2020.
Mr. Townsend is currently working in New York City with Project Tag Dance Company and The Pocket Fuel Groovers.  He has additional company work with Peggy Choy, Kristen Sudekis, Janice Rosario Dance Company, Juan Michael Porter II and De Funes Dance.
In addition to his performing work, Xavier is an experienced dance educator and has taught in Philadelphia, Maryland, NYC, the University of Wisconsin, and assisted at both The Ailey school and LaGuardia High School. His philosophy as a teacher is to build confident, musical, technical dancers who are not afraid to express themselves and their movement. He strives to create a collaborative safe space for growth and individuality.
Xavier is thrilled to be on the Dance Cavise faculty and sharing his talent with his students.