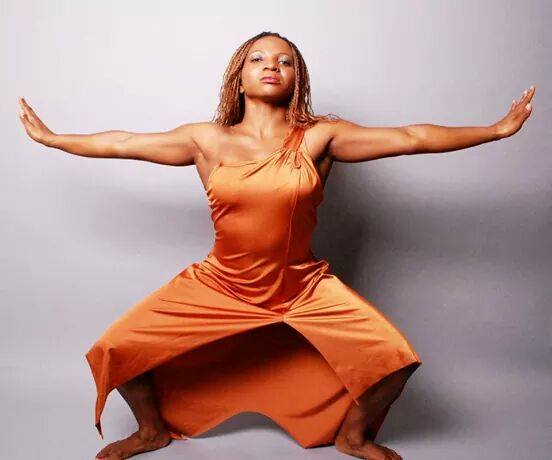 Noele Phillips
AfroJazz, Contemporary
Noele E. Phillips is a native New Yorker raised in East Harlem and The Bronx. Her influences are Katherine Dunham, Pearl Primus, Kim Holmes and Alvin Ailey. She has trained at studios such as Broadway Dance Center, Steps on Broadway, DanceSpace, Gibney, Cumbe and Alvine Ailey. In 2005, she graduated with a Bachelor of Arts degree in Theatre from Lehman College (minor in Dance).
In 2007, she was selected as one of the 10th Anniversary Artists for The Dancenow NYC festival. She is the 2010 BRIO Award Winner for Choreography. She is a founding member of the Kraven Seneca Dance Company and is currently a Principal Dancer with Bronx-based Bombazo Dance Company. She has also danced with Arthur Aviles Typical Theater and JD/dansfolk dance companies. She has taught in various dance studios in New York and Connecticut (KS JAMM Dance Troupe- Brooklyn, NY, Allegra Dance Greenwich- Greenwich, CT, Cinzia's Dance Studio- Eastchester, NY, MeliSanti Dance Studio- Bronx, NY, Ballet Bedstuy- Brooklyn, NY, jd/Dansfolk Summer Intensive- Bronx, NY, Bombazo Dance Education- Bronx, NY, The Dance Gallery- Tuckahoe, NY).
She teaches various types of dance including West African, Hip Hop, Afro-Caribbean, Afro Dance, Afrobeats, Contemporary and Modern. Noele will be teaching High school and adult Afro-Fusion at Dance Cavise. Her purpose is to provide freedom and abundance, to lift others up and release them to the world.