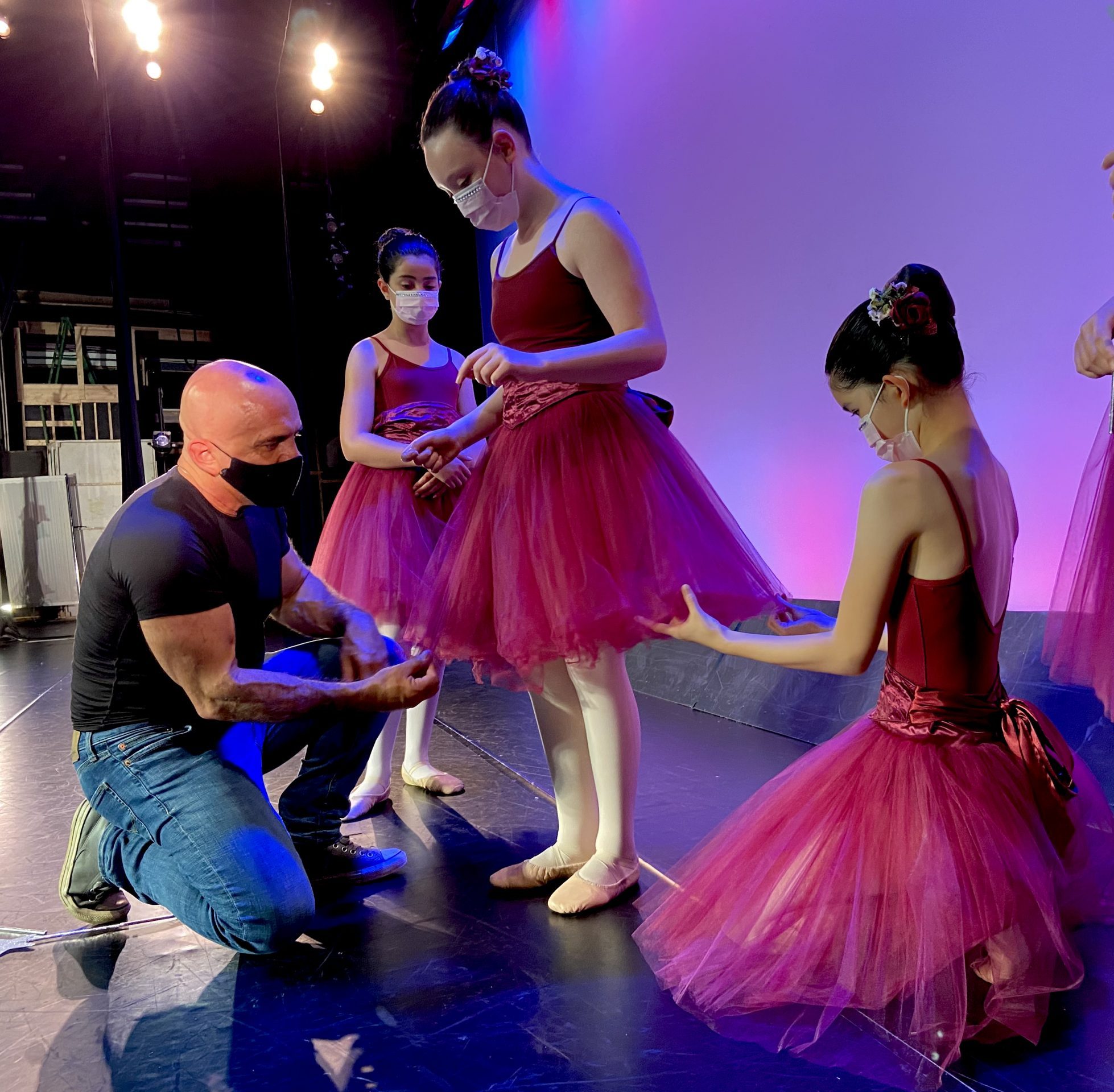 Dance Cavise Student Showcase 2022 – 
Dance Cavise produces several smaller student performances as opposed to one long production.  This year, our Student Showcase will take place at the White Plains Performing Arts Center on Wednesday and Thursday, May 25th / 26th.   The studio will produce THREE smaller performances but most classes will only participate in ONE of them.   Please mark your calendars as this is the start of Memorial Day Weekend.
Mandatory technical rehearsals, at the theatre, will be on  Monday and Tuesday  – May 23rd / 24th   4-9PM, Performances Wednesday, May 25th – 5:30 and 8:00PM and Thursday, May 26th 6:00PM    
Most classes will participate in only one rehearsal and one performance.  Some of our advanced level classes will participate in several performances.  Please click on the button below to see exact rehearsal and performance times.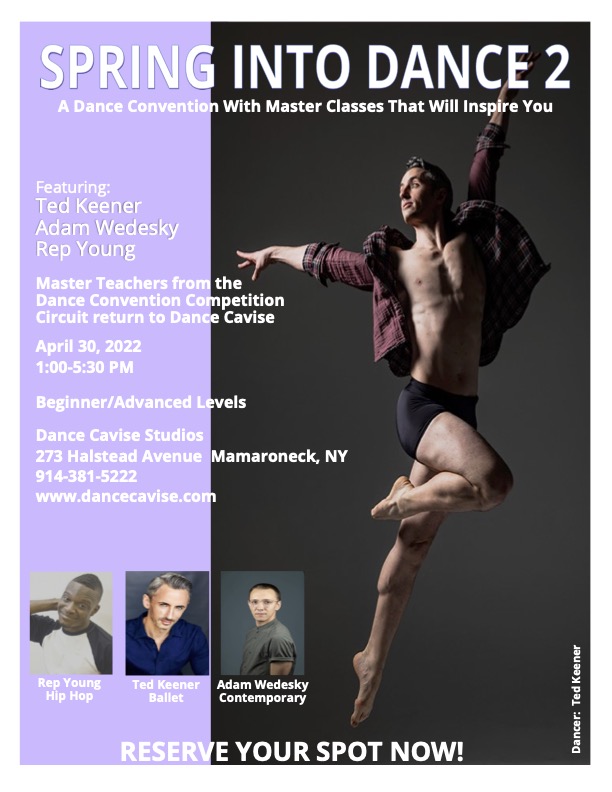 CAVISE TALENT TEAM CONVENTION – 2
SPRING INTO DANCE – 2
A Competition Circuit Dance Convention with Master Teachers who will Inspire You
April 30, 2022  1:00-5:30PM
Ballet – Ted Keener, Lyrical – Adam Wedesky, HipHop – Rep Young
SCHEDULE:
Beginner Level- Ballet 1:00-2:15, Jazz 2:30-3:45, HipHop 4:00-5:15   Advanced Level- HipHop 1:00-2:15, Ballet/Pointe 2:30-3:45, Jazz 4:00-5:15 
$50 per class
$125 for all 3 (save $25)
The ongoing pandemic could not stop the outreach mission of Off Center Dance Theatre. OCDT recently performed its first virtual gig of the season.  Rehearsal mistress Natrea Blake led company members through an interactive workshop with students from The Cottage School in Pleasantville, NY.  The end result: The Cottage School's challenged youth were engaged and empowered through dance. 
The company has virtual events scheduled with Blythedale Children's Hospital, Gigi's Playhouse, Morgan Stanley Children's Hospital at Columbia Presbyterian, and Westchester Exceptional Children's School.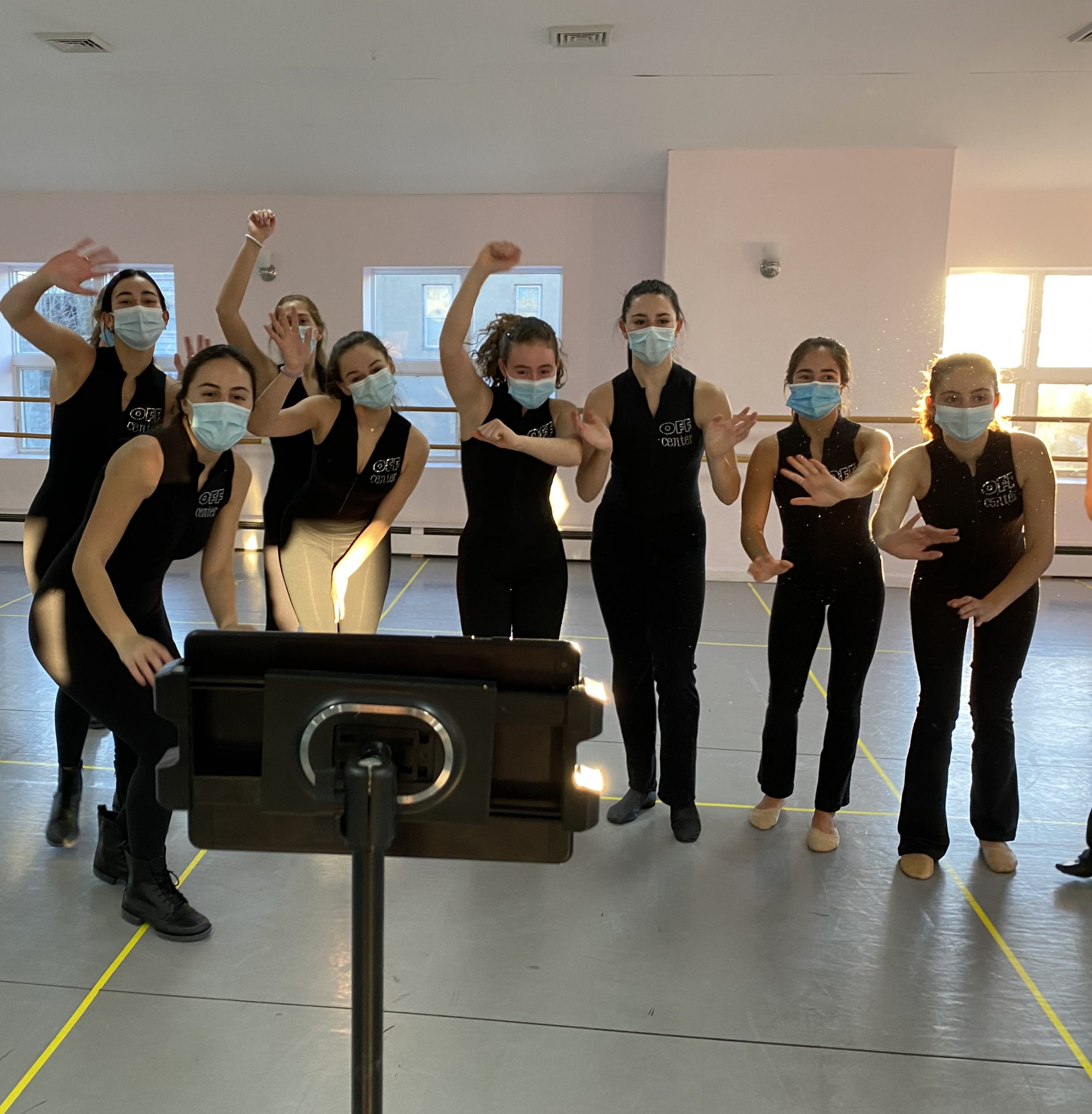 Enjoy the Dance Cavise virtual Holiday Showcase 2021.   As we could not be together in the studio, we created a 40-minute informal performance which showcased 13 pieces by the Off Center Dance Theatre and our students, spanning ballet, hip hop, jazz, modern and pointe variation.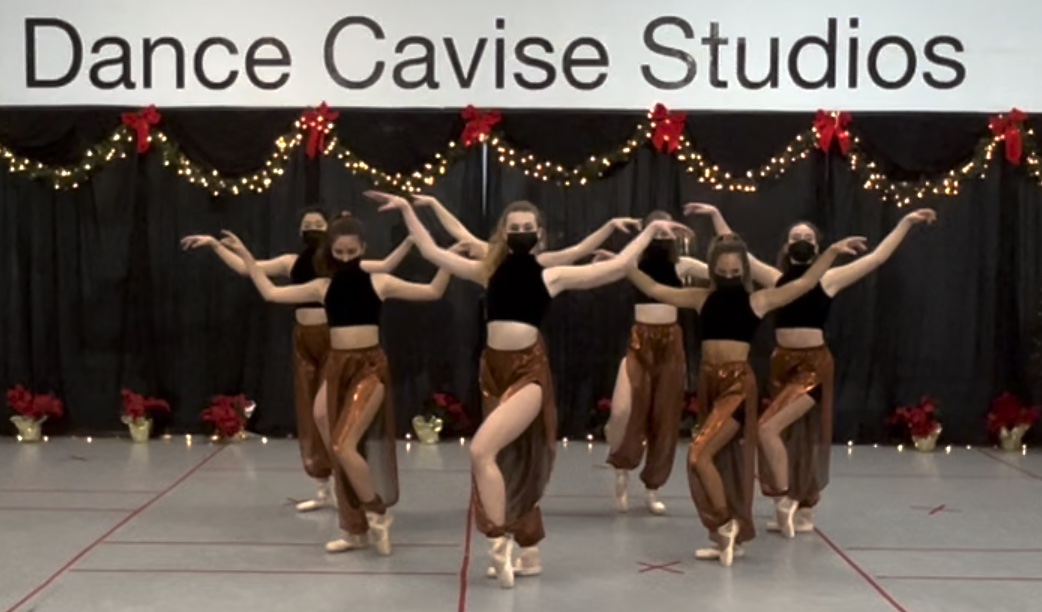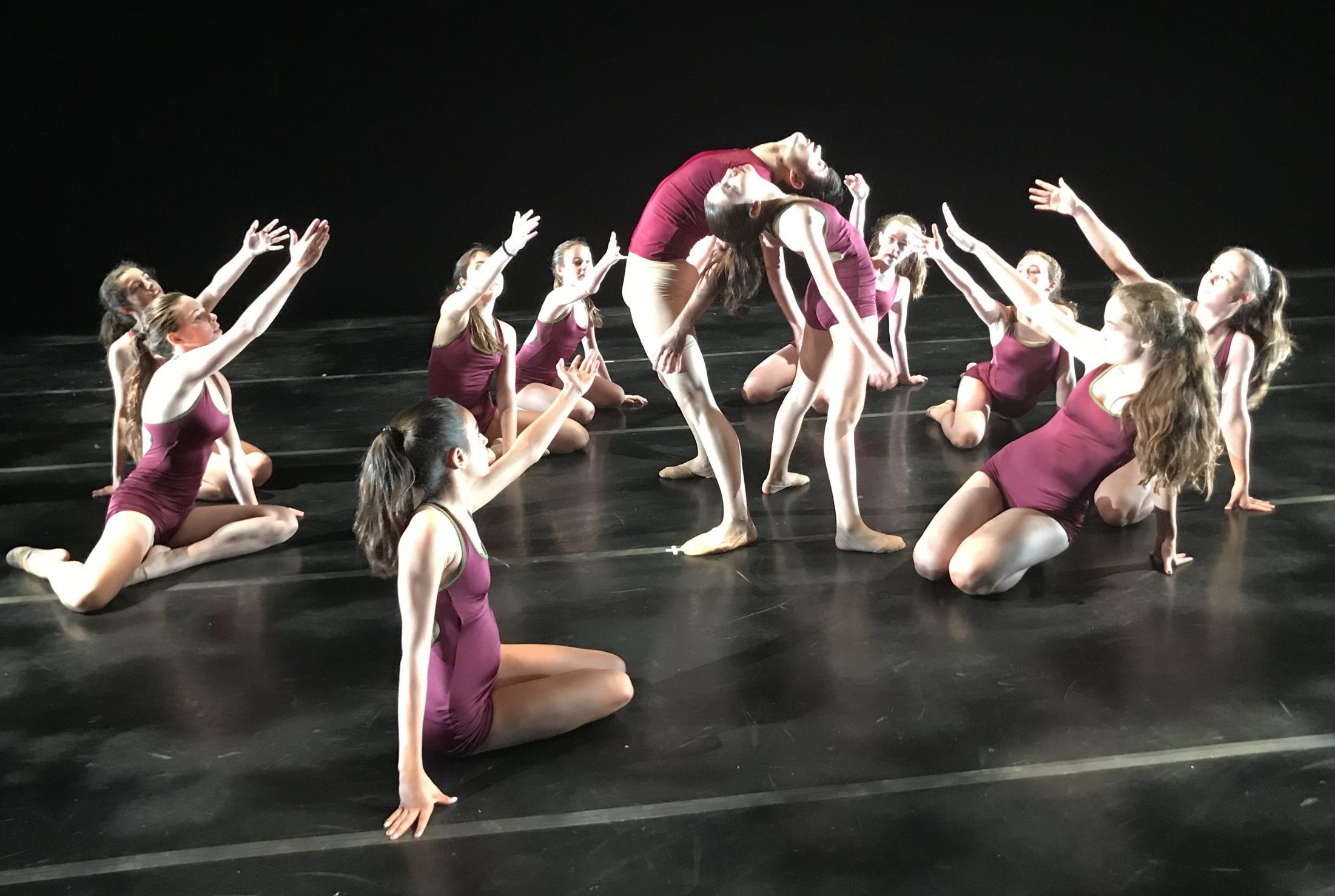 2021 VIRTUAL STUDENT SHOWCASE 
In this unique year, Dance Cavise will produce one virtual end-of-season Student Showcase. Our showcase will be filmed at the White Plains Performing Arts Center (WPPAC) in White Plains, New York. The videotaping will take place on Friday, June 4 and/or Sunday, June 6.
Each class will have approximately 30 minutes to rehearse, videotape and exit the theatre. So please arrive at the scheduled time and be ready to dance.  To view the performance schedule, and get further information, click button below.